Our lawyers bring medical malpractice claims against not only doctors but nurses and medical assistants.  There is a lot of confusion between the two, some of which have legal implications.  This post clears up some of this confusion.
What Is the Difference Between a Registered Nurse and a Medical Assistant?
If you have been injured by the negligence of a nurse or medical assistant, you may be entitled to compensation. Both medical assistants and nurses are considered licensed healthcare professionals, which means that they can be liable for medical malpractice. To hold a nurse or medical assistant liable for malpractice you need to show that they breached the applicable standard of care. The standard of care for a registered nurse will be much different than the standard of care for a medical assistant, so it is important to understand the difference between the two.
Nurses and Medical Assistants Have Different Training and Education Requirements
The primary difference between a nurse and a medical assistant is the level of required education and training. Nurses have much higher education and training requirements compared to medical assistants.
Nurse Education and Training
There are different types of nurses and the educational requirements, training and licensing standards are different for each type.
LPN: a licensed practical nurse (LPN) is the lowest level in the nursing field. LPN's are only required to have an associate's degree in nursing or completion of an accredited nursing certificate program.
RN: the next step up is a registered nurse (RN). Registered nurses are usually required to have at least a 2-year associate's degree and some states require a 4-year bachelor's degree. RNs also must take and pass a national nursing exam (NCLEX-RN) in order be licensed. RNs can also get board certification in specialty fields.
NP: a nurse practitioner (NP) is at the very top of the nursing food chain. NPs perform most of the same functions as full doctors. To become an NP, you first have to become an RN and then get a master's degree in nursing. NPs must also take and pass a state licensing exam.
Medical Assistant Education & Training
There are no universal educational or training requirements for medical assistants. Rather, qualifications for medical assistants are determined by individual employers. Some hospitals or healthcare employers may require MAs to have a certificate from an accredited MA training program. These training programs can be anywhere from 9 months to 2 years. The educational focus for MA program differs from nursing in that it focuses more on administrative functions as opposed to medical.
Use of Nurses Versus Medical Assistants in Patient Care
Traditionally, medical assistants were not very common, and they were not often involved in direct patient care. Today, however, the use of medical assistants in direct patient care roles is very common. Medical assistants are less expensive than RNs, which makes them a more cost-effective option in certain healthcare settings.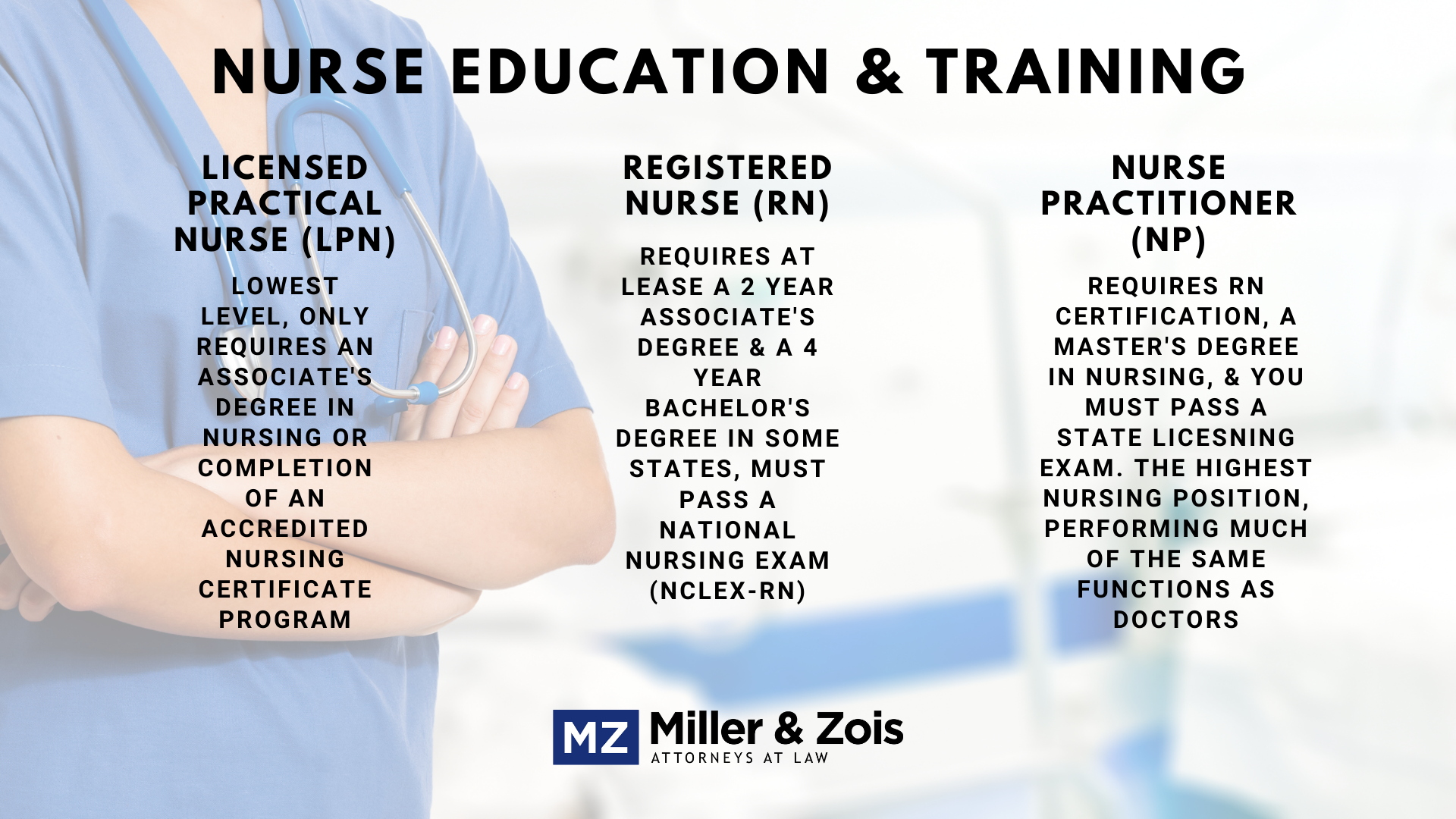 Registered nurses and medical assistants are both capable of performing basic patient care functions in most settings. For inpatient care, this could include assisting with daily functions such as cleaning, changing sheets, disinfecting, feeding, or even wound care. Other patient care duties frequently delegated to either medical assistants or RNs includes prepping for diagnostic procedures, gather patient medical records and histories, dispensing medication, and administrative care duties. One key limitation medical assistants is that they are only allowed to provide patient care at the express direction of a doctor. RNs do not have this limitation.
Nurse vs. Medical Assistant Duties and Responsibilities
In addition to the basic patient care described above, medical assistants often perform administrative duties such as answering phones, scheduling, and filing. No matter what job duties they are performing, however, medical assistants are always required to operate under the direct supervision of a licensed doctor or nurse.
Registered nurses have their own license and do not require direct supervision. This enables RNs to perform a much wider range of duties compared to medical assistants. Nurses can perform medical procedures such as starting an intravenous line or administering more advanced or invasive forms of treatment like chemotherapy. Nurses who specialize in certain fields such as oncology or obstetrics usually perform high-level procedures as a party of their basic job duties.
Malpractice Claims Against Nurses and Medical Assistants
Both nurses and medical assistants can be liable for medical malpractice if they are negligent in performing any patient care. If a medical assistant is liable for malpractice the supervising doctor will likely be vicariously liable also, since MAs must work under direct physician supervision. Nurses can be separately and independently liable for medical malpractice, without any involvement of a doctor. If you have been injured by a nurse or medical assistant, contact our team of medical malpractice lawyers in Maryland for a free consultation.